Cassia Powder
Cassia obovata is added to tone down the red dye in henna and if used alone can often produce a faint yellow tone which highlights blonde hair. 100% natural and organically grown. Free from pesticide residues, with no synthetic additives or artificial coloring agents.
Origin: Rajasthan, India
For external use only.
How to use
Caution: If this is your first time using Cassia or hair herb, complete step 1 to create a small amount of mixture and perform a skin patch test on the neck near the scalp. If you feel any irritation, discontinue use. Use Cassia mixture with caution as it can stain skin and clothes.
1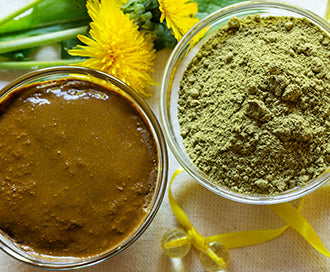 Create Cassia Mix
In a metal, ceramic, or glass bowl mix Cassia powder and warm water to create a smooth paste. The amount of Cassia powder and water used depends on length and texture of hair. Cover and let mixture sit in a warm place to oxidize for 30 minutes to an hour. For blonde highlights on light colored hair: Add an acidic releasing ingredient (like yogurt or lemon juice) and chamomile, then let mixture sit to oxidize for 6 to 12 hours to achieve light and golden highlights. This highlighting action can ONLY be done on naturally blonde/light colored hair.
2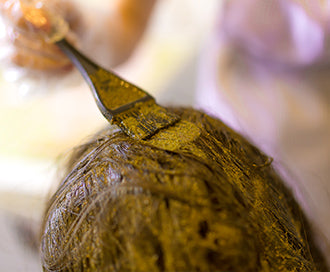 Apply to Hair
Put on disposable gloves and using a hair color brush or tint brush, section hair and apply paste from roots to ends. Cover hair with a plastic cap to preserve moisture and leave on for 45 minutes to 6 hours (base the sitting time on the intensity of color desired). To avoid stains clean skin around hair line and from hands immediately.
3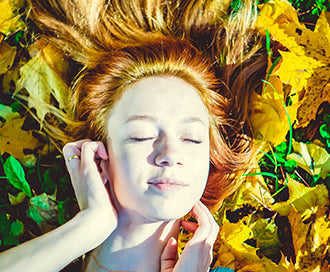 Rinse
Rinse hair under room temperature water until water runs clear. Style as usual and re-dye as needed.